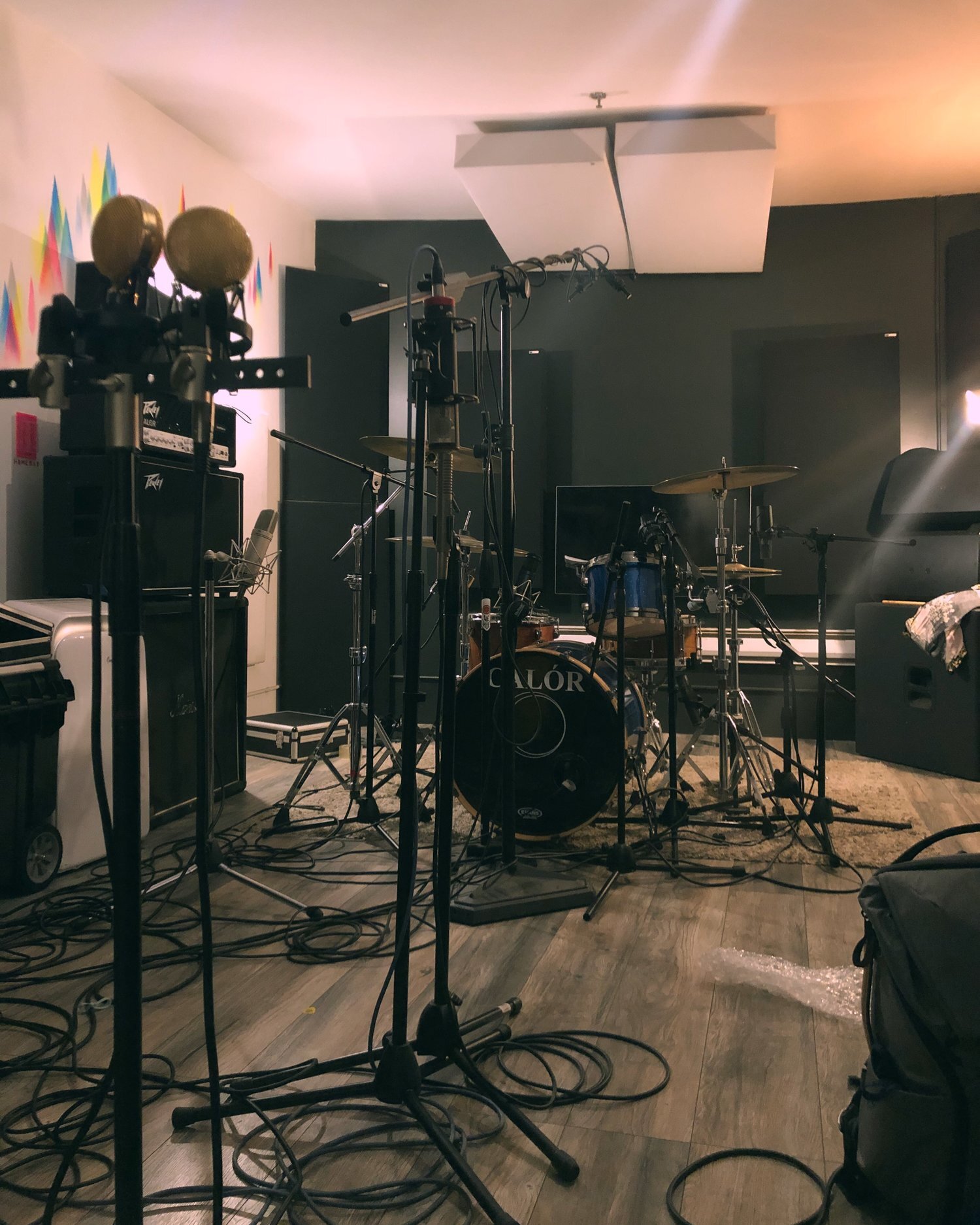 Together, Ryan and Geoff run Meserole Sound, a full-service recording, production, and mixing studio in Williamsburg, Brooklyn. "I've been able to gather all these people I've played music with, and we went and found this space in Brooklyn," Ryan told me. "I remember the first day we moved in, John Bourke, this huge producer from my home state of Oklahoma, just came down the hallway. He was like, 'What are you doing here?' and I told him that we had just moved in next door. That was an auspicious start," Ryan explained.
Ryan has been in sound engineering for thirteen years, and has professionally produced for eight years. When Ryan started out in Williamsburg, they ran the space out of their own pocket. One of the best parts of opening a studio was seeing a team get really good at what they do. "People who walk in here feel that. That our team is getting better all the time."
Meserole Sound makes inclusivity a priority. The multigenre space is designed to harbor artists who aren't necessarily at ease in the "old boy's club" world that often dominates studios. "I've seen it happen. Artists who are paying, say, $20,000 to record an album walk into these spaces, and just shutter up," Ryan said. "It comes down to the studio's creed. I always try to make this place a safe one in the music industry, for artists of multiple backgrounds, from different groups. They should be free to create without any judgement." Ryan identifies as non-binary, which they tell me is rare for producers.
"I remember being fourteen, not knowing who I was, and putting on some angry death metal music. And I remember thinking, 'Woah. There are people who are just as confused as I am about the world?' And I wanted to give that back. I wanted to help make records that have a huge emotional impact."
The studio itself is a tranquil, homey space where artists can focus without stressors from the outside world. To Ryan, the studio feels like home. They've even brought in houseplants from their apartment. "In addition to good vibes, it's fully acoustically treated," they laugh. "Your mind just kicks into focus. And the 1000 watt PA system means you can crank your tracks overhead." Ryan pauses. "It's important, sometimes, to hear yourself and your sound."

You can book Meserole Sound here.
Written by Melia Wong.